Welcome
Dear Parents / Guardians
A very warm welcome to our website!
Mullaglass Primary would like to welcome you to our website. We hope you enjoy finding out what goes on in our school and get to know a little bit about 'life in Mullaglass'!
Our school aims to provide our pupils with a high standard of education where the needs of each individual is met. We very much value the kind, caring, 'family' atmosphere we aim to create. We want our pupils to enjoy their time here and help them to create lots of wonderful memories, that will last a 'Lifetime'!
If there is anything you can't find on this website then please call into school at anytime.
Meanwhile enjoy have a 'look around' and see if you can spot anyone you know!
Mr P Greenaway
Principal
Latest Photographs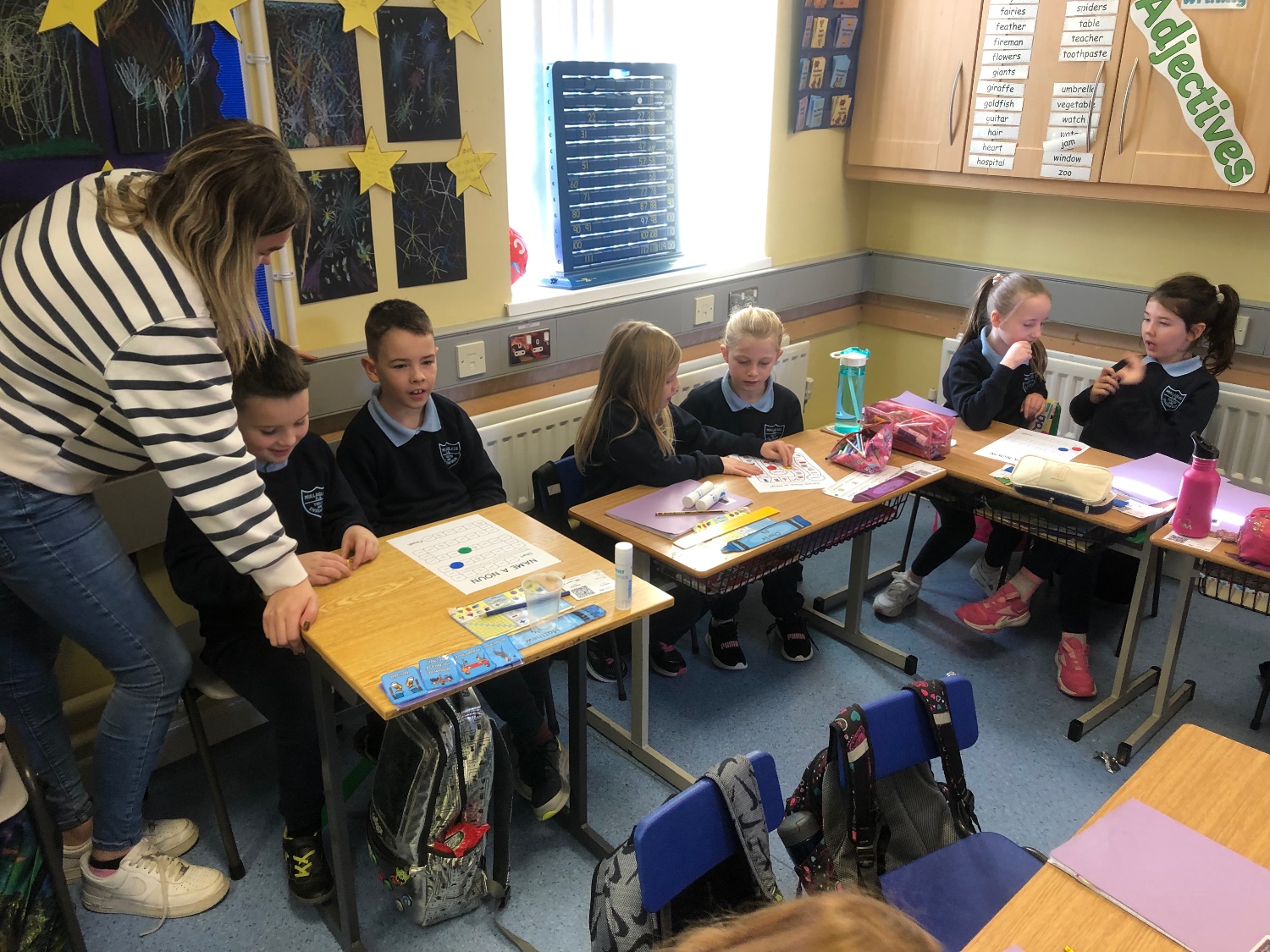 Upcoming Events...
Thursday, 30th November 2023
Trombones (P5/6)
Piano Tuition
2-3pm Club (P1-2 £2)
3-5pm Club (£5)
P1/2 Bagenal's Castle Toy Museum (9:45-11:15)
Breakfast Club (7:45 - 8:30am £2)
Friday, 1st December 2023
Daily Mile Santa Run (Pupils can wear red to school)
Breakfast Club (7:45 - 8:30am £2)
Monday, 4th December 2023
2-3pm Club (P1-3 £2)
3-5pm Club (£5)
Breakfast Club (7:45 - 8:30am £2)
Healthy Kidz Football (P1-3 2-3pm P4-7 3-4pm)
Tuesday, 5th December 2023
2-3pm Club (P1-3 £2)
3-5pm Club (£5)
Open Evening 6pm-7pm
iPad workshops (P5/6 and P7)
Breakfast Club (7:45 - 8:30am £2)
Mullatots (0-4 years old 9am - 10am FREE)
Healthy Kidz Gymnastics (P1-3 2-3pm P4-7 3-4pm)
Wednesday, 6th December 2023
2-3pm Club (P1-2 £2)
3-5pm Club (£5)
Breakfast Club (7:45 - 8:30am £2)
Thursday, 7th December 2023
Trombones (P5/6)
Piano Tuition
2-3pm Club (P1-2 £2)
3-5pm Club (£5)
Christmas Dinner (Pupils can wear a Christmas jumper)
Christmas Dinner (All pupils can wear a Christmas jumper or something Christmassy)
Breakfast Club (7:45 - 8:30am £2)
Friday, 8th December 2023
Fire Safety Talk (P5 11am)
Breakfast Club (7:45 - 8:30am £2)
Monday, 11th December 2023
2-3pm Club (P1-3 £2)
3-5pm Club (£5)
Breakfast Club (7:45 - 8:30am £2)
Healthy Kidz Football (P1-3 2-3pm P4-7 3-4pm)
Tuesday, 12th December 2023
2-3pm Club (P1-3 £2)
3-5pm Club (£5)
Breakfast Club (7:45 - 8:30am £2)
Mullatots (0-4 years old 9am - 10am FREE)
Healthy Kidz Gymnastics (P1-3 2-3pm P4-7 3-4pm)
Wednesday, 13th December 2023
2-3pm Club (P1-2 £2)
3-5pm Club (£5)
Breakfast Club (7:45 - 8:30am £2)